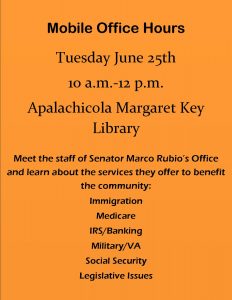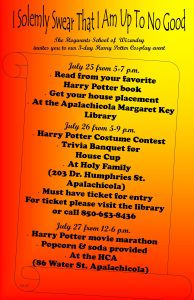 Herstory: Margaret Key
March 13, 2018 5:30 p.m.  Holy Family Community Center
"Herstory: Margaret Key" will be a featured Women's History Month program and exhibit March 8-16 at the Apalachicola Center for History, Culture and the Arts.
The program is a partnership between the HCA and the Apalachicola Margaret Key Library and will kick off with an opening reception at the HCA, 86 Water St., on Thursday, March 8, from 5 to 7 p.m.
"Celebrating local women of influence was the driver of this program," said Jill Rourke, library director. "Selecting Margaret Key was a natural fit for this first "Herstory" program as she was a great library patroness and a fascinating woman of her time."
The exhibit will include photographs, letters and other ephemera.
A panel discussion of Margaret Key's life will at Holy Family Community Center Tuesday, March 13, at 5:30 p.m. The panel, all local residents who knew Key, will share their memories and perspectives of her life. Kevin Begos will moderate the discussion and Michaelin Watts will narrate passages from letters and other documents found in the Key memorabilia.
"The library inherited a treasure trove of materials," said Rourke. "It's a historian's dream of personal papers, letters and photographs."
Rourke said several local historians have worked on organizing the papers over the years, including Sue Cronkite, Pam Richardson and Jane Richardson.
"It really is a fascinating look at a person's life, their ambitions, their strengths and their foibles," she said.
For more information about the exhibit and panel discussion, stop by the library at 80 E. St or visit www.apalachicolalibrary.com 
Celebrate Valentine's Day 
Enjoy a lovely evening of classical music with your sweetheart on Valentine's Day! Guitarist Peter Fletcher, who performed last year at Carnegie Hall, will play selections from the Renaissance to the early 20th Century.
Fletcher will perform at the Robert Lindsley Gallery in Apalachicola on February 14th at 5:30 p.m. Please bring a chair or pillow as available seating may be limited.
This music performance is part of the Margaret Key Literary Salon, a quarterly event that features artistic performance and conversation.  For more information about this and other programs and services offered by the library, please call 85-653-8436 or visit www.apalachicolalibrary.com
Children's Program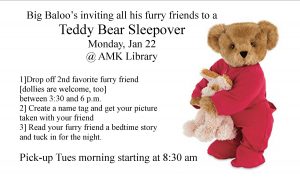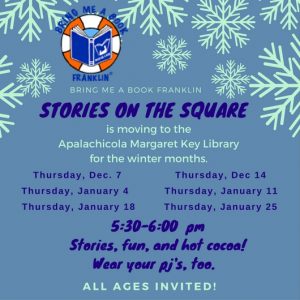 Teen Coffee House Projects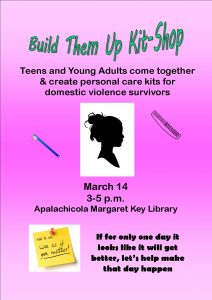 Additional Summer Program Activities