Celebrate Valentine's Day 
Enjoy a lovely evening of classical music with your sweetheart on Valentine's Day! Guitarist Peter Fletcher, who performed last year at Carnegie Hall, will play selections from the Renaissance to the early 20th Century.
Fletcher will perform at the Robert Lindsley Gallery in Apalachicola on February 14th at 5:30 p.m. Please bring a chair or pillow as available seating may be limited.
This music performance is part of the Margaret Key Literary Salon, a quarterly event that features artistic performance and conversation.  For more information about this and other programs and services offered by the library, please call 85-653-8436 or visit www.apalachicolalibrary.com
Children's Program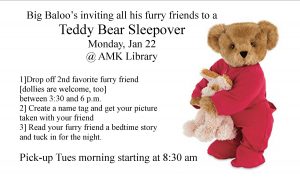 NEW LIBRARY CONSTRUCTION FUND
The new library is being built with a very generous bequest by Margaret Key and grants to the City of Apalachicola but this is not enough. Your help is badly needed to make the new library grand. Please help out by donating now to your library. Your gifts are tax deductible.
Yes, I want to unlock the key to our future by supporting the Apalachicola Margaret Key Library. I want to contribute at the following level:
____ Turnkey Patron $15,000 or more
____ Keystone Patron $10,000
____ Gold Key Patron $5,000
____ Silver Key Patron $1,000
____ Bronze Key Patron $500
____ Key Supporter $100
____ Other $ ______
Apalachicola Margaret Key Library Fund

Tax Forms Outlet Program (TFOP)
The Tax Forms Outlet Program offers tax products to the public through participating libraries. This includes the most commonly used forms and help in downloading.
The  IRS has launched a "Get Ready" communications and outreach campaign to educate as many taxpayers as possible about steps they can take in December regarding changes that could affect their ability to timely file their tax returns and get their refunds as quickly as possible. Please visit the IRS link to find more information.